timpeltje
When I joined the Voyager mission in 1977, I never expected to still be around today, bored out of my mind, screaming into the universe.
The mission was called "unmanned" because A) they expected the sun's radiation to "unman" me (by which they meant to say "disintegrate my scrotum" and increase my oestrogen levels; it happened to Armstrong and Aldrin) and B) they didn't want anyone to know I would be on board.
The launch took place on September 5th, 1977, almost 36 years ago. Not that I'm counting. Oh wait, I AM counting, because it's all I can do out here in the boring desert of the Heliopause (look it up!), somewhere in the no-man's land that is the Kuiper Belt.
The thing is, when I was launched into space, it was considered to be unethical to send a human being into space without offering them the chance to return. But then again, Voyager was ambitious, so NASA needed a compromise. The truth is that their technology was simply not ready to explore the solar system without being controlled by an actual human being. But they would never have admitted that to the Russians. And that's where I came in...
So they did what any self-respecting scientific organization would do: they went partying in Studio 54 in New York, and yes, that's where they found me. High on acid, these young scientists approached me. To my drugged eyes, they all looked incredibly attractive, which made it easy for them to convince me to follow them to their hotel room. Instead of a night of all-you-can-eat sex, I was tied down in a chair by what I perceived to be a skinny 19-year-old runway model with perky breasts (She turned out to be a plump 40-year-old He; though the perky breasts, yeah, those were real, though much less arousing after my discovery...).
Still tripping, the model's colleague, a cute punk boy (probably not true, though I never got to find out) fed me another trip. Then he started talking about the universe. I flew across it while he was speaking. I saw Neil making love to the moon (again, drugs talking) and I imagined myself there, fingering a meteor crater. So real.
Anyway, what happened was this: they gave me a few consent forms to sign. At that point, horny and spaced out, I would have signed anything to get laid by the model and the punk. Not that it happened. Or if it did, I sure as hell don't remember it.
I woke up the next day in Cape Canaveral, Florida, locked up in a sterile white chamber. I recognized the model's features, even though He inexplicably seemed to have aged 21 years and changed sex overnight. Dazed and confused, I was read the terms and conditions of the document that I had signed the night before: I consented to be shot up in space, without saying goodbye to anyone, and join the Voyager mission to control its basic functions. If I failed to comply, all of my family and friends would be hunted down and put it a rocket to be shot straight into the sun.
The golden record that oh so famously was taken aboard the Voyager, wasn't put on there for extraterrestrial civilizations. Anyone who thinks that deserves to be anally probed by someone pretending to be an alien! No, it was put there for my entertainment. The main problem with it is that I never got a say in the matter. I'm sick of hearing the bird and whale noises you guys put on it. And the one request that I did make for the record?
"At least put some nudity on it! Please!?"
My exact words. They complied, at first, letting it replace some nonsensical insect sounds they put on it. But then the religious groups started shouting. I tried to reason with NASA, but they got scared and caved in. So what have I been masturbating on for the past 35 years? A fucking line drawing of a man and woman! Thanks a lot, stupid Christians!
I was shot into space with a lifetime supply of IV nutrition, fed straight into my veins. I did manage to smuggle a vodka bottle in my anus, but it only lasted me one day (I was scared and annoyed, what would you do?). Ever since then, my days have been the same, pushing some buttons, going slightly mad, listening to the mating call of the speckled peacock (seriously? No nudity, but a peacock's mating call? If any civilization would discover this record, I seriously hope they will enslave the human race and let the peacocks rule the world!).
I officially left the solar system a while back. There was no border, no sign saying "you are now leaving the solar system, fly safely!"
To go where no man had boldly gone before... Man, I always hated Star Trek. Why couldn't they just have asked any Star Trek freak to take my place? I'm sure someone would have agreed to do it.
But I'm there now. When I look into my rearview mirrors, I cannot make out Earth any more. A polka dot competing with a million others. Even if I find the reverse button on this thing, I doubt it will take me back from where I came.
Wait a minute...
What if there would be a way? The thrusters they used were based on household vacuum cleaners; the special, more powerful kind (okay, I'm guessing; I wasn't really told), and these usually also have a reverse function!
Hmmm... A forward button, an up button, a cable connecting the record player, a button controlling my colonoscopy bag (how else do you expect I'd have been up here for so long?), a switch for the windscreen wipers...
You know what? I'll just try them all. After 35 years, I'm sure my friends and family will get off the hook; I mean, I took photos of Jupiter and Saturn, for crying out loud! They tell the world the whole process was all automatic, but no! There I was, loading my film, developing it in a mini-darkroom, making prints, FedEx-ing the results back to Earth! It'd take me 40.000 years to reach the next star, and let's face it, it's just going to look the same!
There it is! I'm reversing! Oh man, I can't wait to be back! The 21st century... flying cars, no more disease or poverty, all work executed by robots, leaving man to sing, dance and swing! Heaven will be nothing compared to where I'm going (and I've been to heaven, just so you know, and it's a snooze fest over here!).
Studio 54, prepare the acid, I'm a-coming home! (*)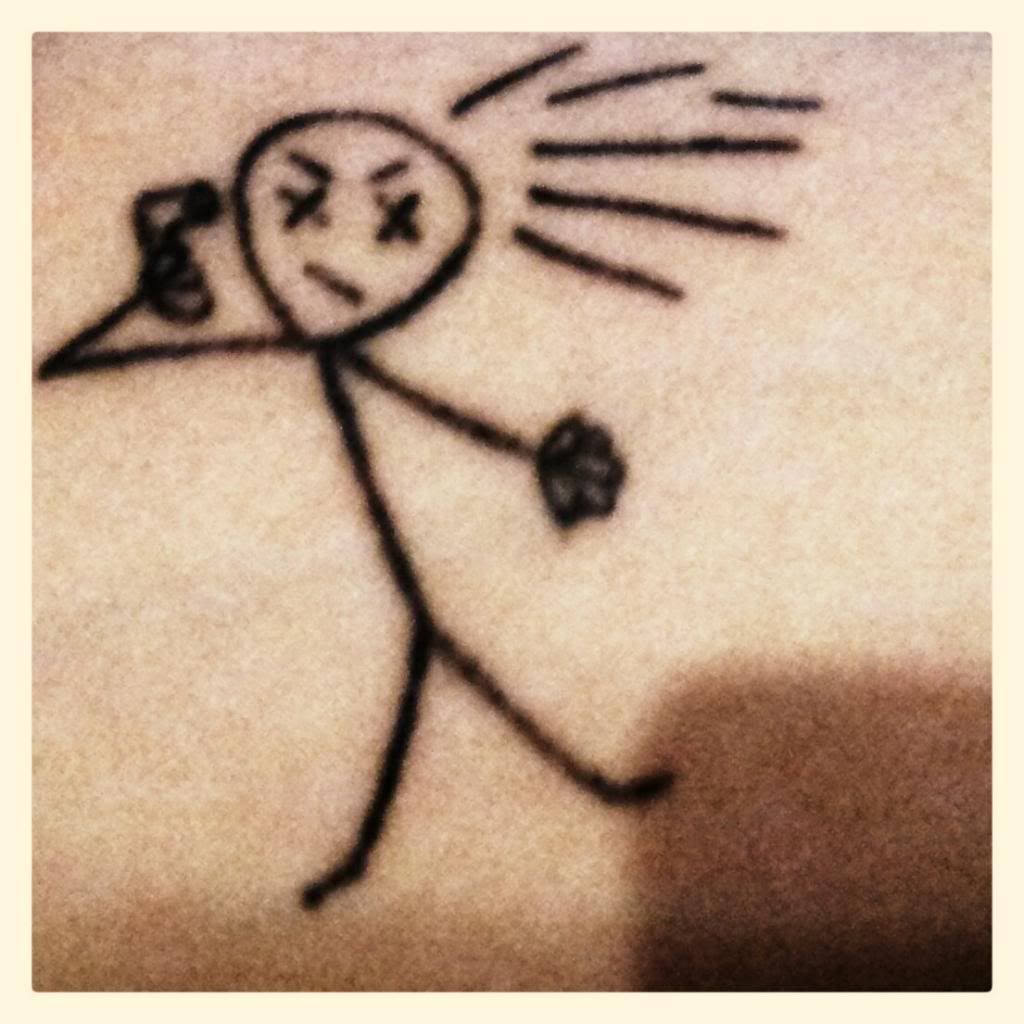 (*) Following this overly positive statement, this story's unnamed protagonist hit the wrong button, and was catapulted straight into the sun where he disintegrated in a fraction of a millisecond.