There once was a room in which a Timmy swam,
Long before he had opened his clam,
This was Ground Zero, right where the war began,
And Timmy the Hero, being quite the renaissance man
Adjourned to his castle, his fortress of dreams,
Where his famous Twister no longer teems.
Busy as bees, Timmy was toiling,
Ready for some old-fashioned plan-foiling,
The enemy here was a fiend called the Floor,
Attacking Timmy like a rabies-infested whore,
Shooting gravity pellets at our Hero's poor head,
To death, that's how much he could have bled!
When facing Danger, Timmy laughs in Fear's face,
Not so with spiders, who'll make his screams race,
'Floors are demonic,' is what the Wise Man had said,
Saying he got it from a holy book he once read,
Timmy believed him, the man had very big ears,
And nose hair that testified of wisdom of years.
So out on a limb, Timmy started his fight,
Considering it his unique divine plight,
He started by kicking, punching and beating,
Soon enough his engine was overheating,
And it all seemed futile, all that he had done,
Because the floor, sure enough, was all but gone!
'Time for the shotguns!' Timmy decried,
But had his firearm application denied;
They said he was mental, but how would they know?
'I'm nude because of the heat, you dumb stupid ho'!'
Our hero was clueless as to what he should do,
So he started thinking, while having his poo.
The idea he got, was simple and smart,
He could not wait to go give it a start;
The Floor still mocked him, but not for long,
It was almost time for the fat lady's song!
He shot into action with his cunning plan,
The best one he'd had in all his lifespan.
Instead of fighting, and beating away,
Timmy covered the floor in less than a day,
Then the Floor was all choking, accepting defeat,
And life could go on, which Timmy found neat!
Our Hero was smiling all through the morn'
As wide as an orifice in a Japanese porn.
And so ends our tale of floors, whores and sores,
Rest assured, it's now okay to open your doors!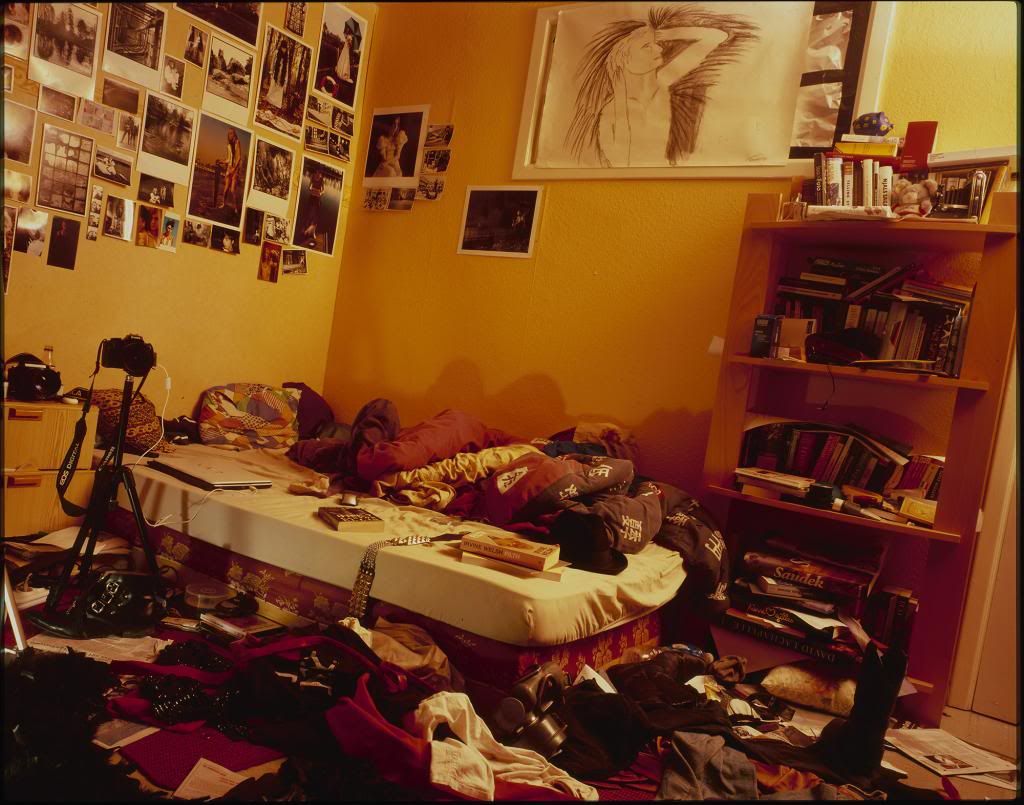 Timmy's room, circa 2006